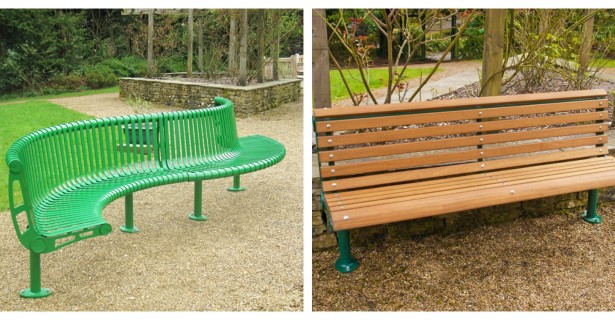 Exciting New Street Furniture Products Available at Goose Foot!
We are pleased to announce that we have expanded the Goose Foot Street Furniture range and introduced some fantastic new seating concepts.
The Tula curved seating range is not only aesthetically pleasing, but it also enhances the functionality of public spaces. The modular design of the curved seats and benches makes it possible to manufacture the seating to any length, suiting your specifications. Both are also available as a circular tree seat/bench.
The length and product options essentially make the curved seating a bespoke street furniture solution for any urban project or as a one-off . Both the seats and benches are available as mild steel in a choice of RAL colours or as satin polished stainless steel.
We also recently added the Lander Timber Slatted Seat to our standard street furniture range. Like some of our other timber slatted seats, the Lander features a mild steel frame and hardwood slats made from renewable sources and has been designed for comfort, style and durability.
Great for public spaces, the timber slatted seat it is available as 1800mm as standard size or 2000mm optional size.
Goose Foot Street Furniture
At Goose Foot, we specialise in the manufacture of high quality, bespoke street furniture solutions that suit your specifications.
A large amount of the work we do involves regeneration projects with local councils and street furniture products designed by artists and architects. As an original manufacturer, we are able to custom-build furniture solutions to your specifications, in batch orders or as one-off bespoke products.
Feel free to contact us to discuss your personal requirements, call us on: +44 (0)1254 700213, or email enquiries@goosefootuk.com and see exactly what we can do for you!